Ombre, or to shade by graduation of color was very hot last season. Here are a couple of the designs we created in that trend.
Sahara, Charming Unique, Unknown, and Black Beauty Roses atop ceramic pillar candle holder.
Roses and a plume of Nerine Lilies atop an ebonized compote!
My favorite tones were the blues: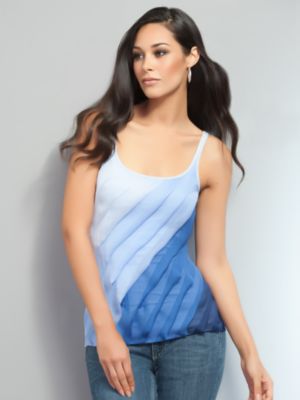 Loved this chiffon top from New York & Company. But alas the trend seems to be over - in fashion at least.
I still feel that I have a lot more to express about this for weddings. We'll see!